NEW IDEAS. NEW TECHNOLOGIES.
The Startup Area brings original minds and pioneers together. This is the place to find the support needed for new ventures, products and projects. It's where people with exciting new ideas meet people excited by new ideas
Young entrepeneurs present their start-ups on a special area in the Hall  and show innovative ideas of the industry in their entire range. With the start-up zone, emwa provides an excellent platform for networking and professional exchange. Visitors and established exhibitors benefit equally from fresh and surprising applications and solutions.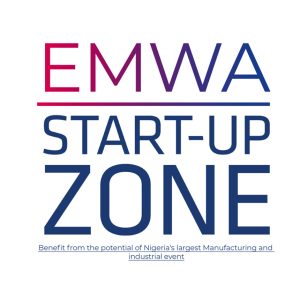 Benefit from the potential of Nigeria's leading Manufacturing and Industrial Event!