Please complete the form below to download the Event Brochure
Follow these steps to book your booth, grow your business and meet new clients at EMWA.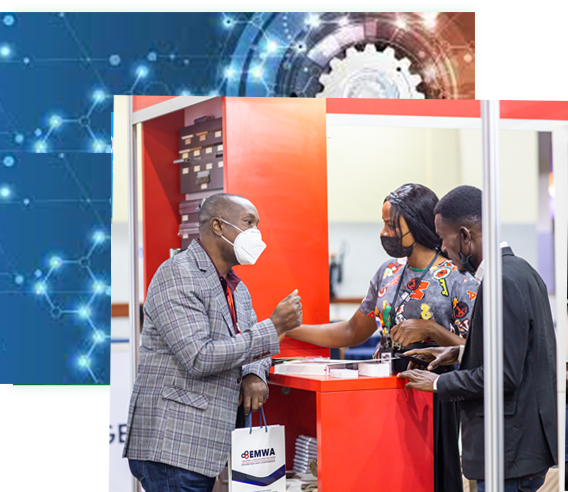 Become an exhibitor in 3 easy steps!
If you are interested in exhibiting or sponsorship at EMWA, or would like to find out more information about the event, please complete our enquiry form below. Once completed we will contact you with more information about EMWA.
Step 1: Call +234 809 115 5499  or fill out the form opposite to speak with an event expert about securing your booth
Step 2: Review the 2021 Floorplan
Step 3: Decide your booth size* and top three show floor locations