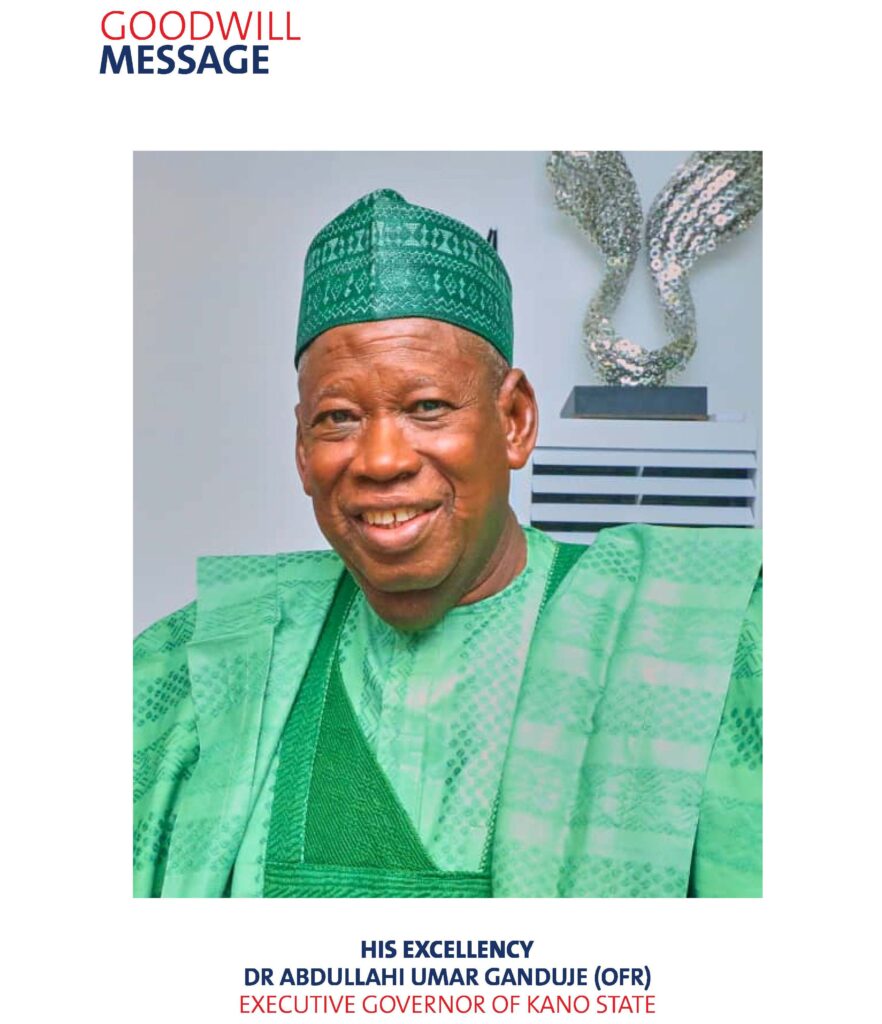 PROTOCOLS:
I would like to honourably extend a warm welcome to exhibitors and trade visitors of Equipment & Manufacturing
West Africa (EMWA), Nigeria's premier trade show for manufacturing, engineering, machinery and supporting
industries.
This is the first international trade event being organized after the pandemic and it is refreshing to observe the
enthusiasm of businessmen, investors, manufacturers, industrialists, medium and small-scale entrepreneurs
converge in their numbers to give the expo a boost. The theme of the Fair, "Industrialization & Innovation; Revitalizing
the Industrial Sector to Unlock Nigeria's Potential" is as timely as it is insightful.
Giving the state of Nigeria's economy, especially with the unprecedented times we all witnessed in 2020, there is the
need to recover, reconnect, rebuild trust and support the growth of businesses and ultimately the economy.
As Kano State continues to strengthen its role as a pivotal manufacturing and Industrial gateway in the country and
primary industrial hub for businesses and with the extensive industrialization plan of the present administration, it is
instructive that the expo is coming at this time.
I therefore heartily congratulate the organizers, Zenith Exhibitions for this important initiative which has opened up
frontiers of possibilities. The reverberations of this event will be felt for a long time to come.
To all exhibitors and visitors, I am delighted that you recognise the opportunity the event has to offer and trust you
find the experience rewarding.
Wishing you a successful exhibition and hope that your stay is enjoyable and a prosperous one.

Thank you and God bless.