Please complete the reservation form below to receive quotation for your stand. The form is just a reservation interest notice to the organizer. You have to ask for the EMWA space contract application to confirm your space reservation.
Once we receive your fax we will send you the floor plan with 2 location options for you to choose. Allocations will be made on a first-come, first- serve basis.
Please provide the following contact information: ( * required field )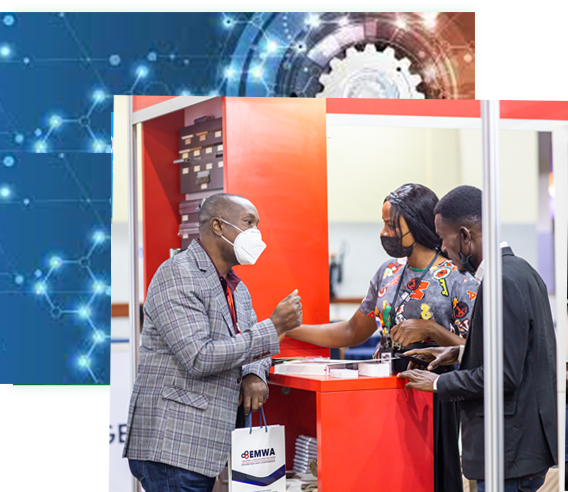 Become an exhibitor in 2 easy steps!
If you are interested in exhibiting or sponsorship at EMWA, or would like to find out more information about the event, please complete our enquiry form below. Once completed we will contact you with more information about EMWA.
Step 1: Call +234 809 115 5499  or fill out the form opposite to speak with an event expert about securing your booth
Step 2: Decide your booth size* and top three show floor locations